MA3100: an independent HPIMS module that integrates with Existing Mass Spectrometers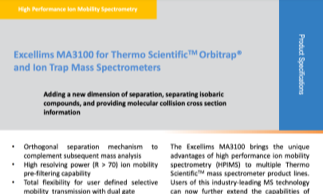 The MA3100 is an HPIMS Module for Ion Mobility Mass Spectrometry: Multi-dimensional separation for analytical laboratory applications. Quickly and cost effectively add the technique to your existing mass spec and get the benefit of IMS fast.
To Learn More, Download the Brochure Now!